Monmouthshire's heritage to benefit from funding awards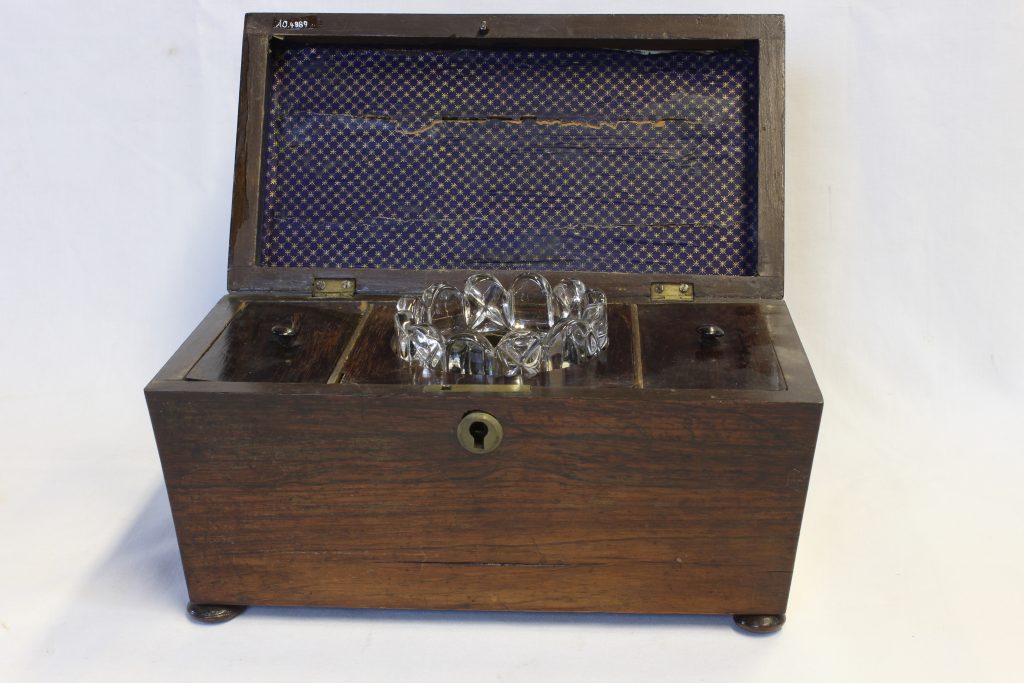 MonLife, which runs Monmouthshire County Council's heritage service MonHeritage, has secured two funding awards totalling over £415,000 from Welsh Government and The National Lottery Heritage Fund. The award will enable MonHeritage to work closely with communities in Monmouthshire, over the next two years, to ensure everyone's stories are told in the county's museums.
The National Lottery Heritage Fund has awarded £241,697 for the project 'Dynamic Collections – Opening the box' discovering and sharing Monmouth's local history collection. This work will transform how Monmouth's local history collections are documented, making them relevant to today's communities.
The project will run between April 2023 and March 2025 and tasks will include: Improving computerised catalogue database and commissioning a report on empire, slavery and colonialism artefacts within the local history collection, to complement reports that have recently been produced about museum collections in Abergavenny and Chepstow.
The MonHeritage team will work with diverse community groups to critically examine how and what is recorded about collections, including identifying key terms. This will include working with Race Council Cymru to support sessions with racially diverse groups; those with a disability and the LGBTQ+ community, and working with people who understand ecology and climate change.
This project will result in a community co-curated touring exhibition that explores the question "What makes Monmouth Monmouth?" This will enable different perspectives to be heard, new contexts explored and a variety of stories told. The exhibition will tour community venues, sharing collections with new audiences who may not have previously visited the museum. A companion exhibition in Shire Hall will enable themes explored in the project to be showcased and trial new approaches ahead of the Shire Hall Museum's redevelopment. A community engagement programme of learning sessions, handling workshops, renaissance session and craft activities will facilitate discussion around our collections.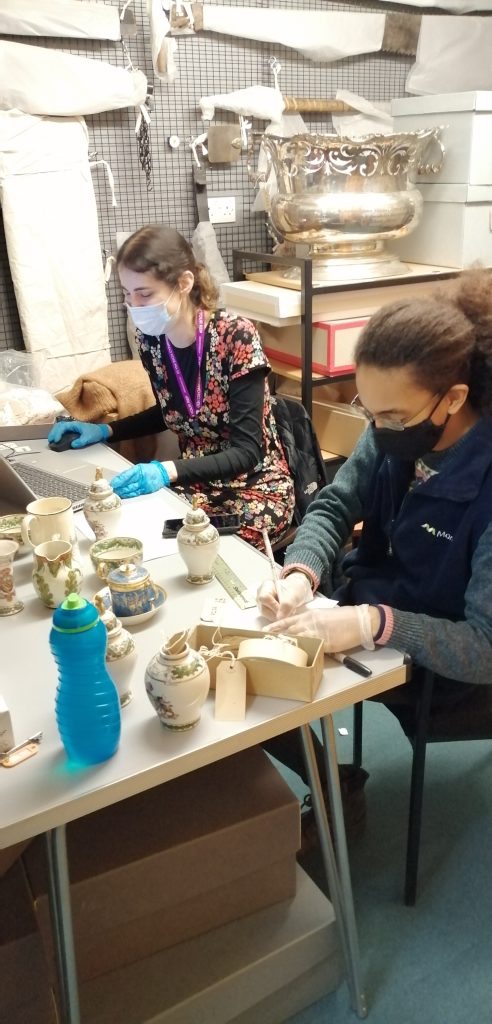 Andrew White, Director of The National Lottery Heritage Fund in Wales said: "Heritage is for everyone and we want to see a wider range of people involved in heritage, which is why we're supporting Monmouthshire County Council's 'Dynamic Collections – Opening the box' project. Through our funding we aim to bring communities together through a deeper engagement with heritage, particularly through finding creative ways to bring heritage to new audiences. This will help discussion and exploration of our heritage so that people and communities across Wales can engage with, interpret, and gain a shared understanding of our past."
To support MonHeritage's collections at Abergavenny and Chepstow Museums, MonLife has been awarded £173,318 by Welsh Government. The funding is for the project 'Researching, re-examining and reclaiming: the heritage and culture of Monmouthshire's Black, Asian and Ethnic Minority communities'.This work will contribute to the heritage goals in the Anti Racist Wales Action Plan. The award builds on work begun at the two museums and will lead to improved interpretation of the collections, better representing their links to slavery, colonisation and empire and acknowledging Monmouthshire communities' past role in slavery, empire and globalisation
With Race Council Cymru, MonHeritage will host community workshops to explore ways to better interpret the collections. Work with the communities will enable the Learning and Curatorial team to create an activity programme, which is likely to include cultural events, exhibitions and displays in Monmouthshire venues. In addition, community and learning activities in local schools and in the county's museums. The content will be inspired by the collections and local heritage.
Deputy Minister for Arts and Sport Dawn Bowden visited Abergavenny Museum recently and said: "It was excellent to learn more about how our funding will be used by MonLife. Our national and local museums, galleries, libraries, theatres, and sporting venues need to be inclusive of Black, Asian and Minority Ethnic people and places. Our culture, heritage and sports services must be culturally competent and reflective of the history and contribution made by Black, Asian and Minority Ethnic people to Welsh society.
"I am committed to delivering the goals and actions in the Anti-racist Wales Action Plan and the Programme for Government commitments within my portfolio. I look forward to seeing how MonLife's project contributes to our continued progress as we deliver meaningful change with and for Black, Asian and Minority Ethnic people across Wales."
This work complements the recent decision of Monmouthshire County Council to become a member of the City of Sanctuary network and to begin the process of formally applying to become a county of sanctuary for those fleeing persecution.
Cllr. Sara Burch, Monmouthshire County Council's cabinet member for Inclusive and Active Communities, said: "We are very grateful for this funding from Welsh Government and the National Lottery Heritage Fund. It will bring about significance improvements in the way our heritage collections are interpreted, displayed and communicated. The activities planned in both of these programmes will help us to identify and share with people the stories related to our collections and our locality that celebrate the full cultural diversity of our Monmouthshire communities and will enable representation of all our communities at our museums. We look forward to working with Race Council Cymru to ensure our collections are relevant, respectful and inclusive."
Tags: funding, heritage, MonHeritage, MonLife, Monmouthshire, news, The National Lottery
This post is also available in: Welsh