Community artwork in Abergavenny inspired by nature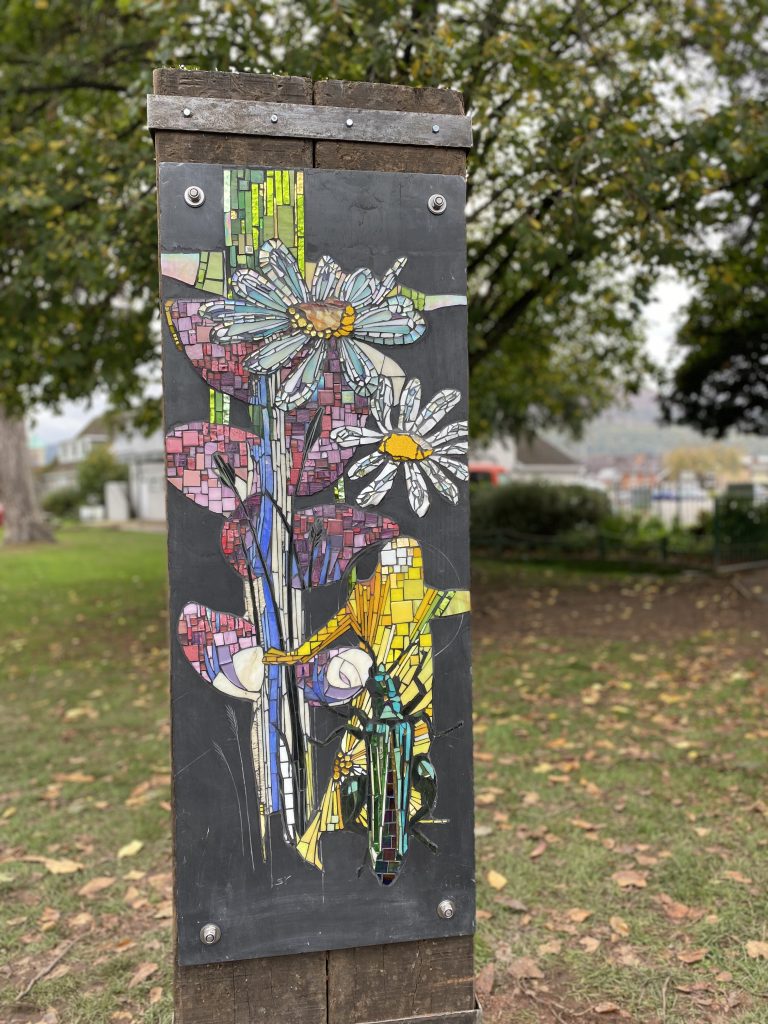 New nature inspired artworks are appearing in green spaces across Gwent, encouraging more people to value the nature we can find in our communities.
The pieces have been developed as part of the Nature Isn't Neat project, which aims to raise awareness of the decline in pollinators and encourage local action, including embedding a regional meadow management approach across the Gwent area.
Over the summer, communities have been busy designing and building mosaic artworks with artist Stephanie Roberts, that reflect the beauty of nature in their local green spaces.
The artworks are situated across Gwent, in Gilfach, Bargoed, Bryn Bach Park, Tredegar, Rogerstone Welfare Grounds, Rogerstone, Fairhill, Cwmbran.
Bailey Park, Abergavenny is home to the Monmouthshire sculpture, located near to the Rugby Club. The mosaic celebrates the humble daisy and its role for pollinators with an iridescent thick-legged flower beetle stealing the show.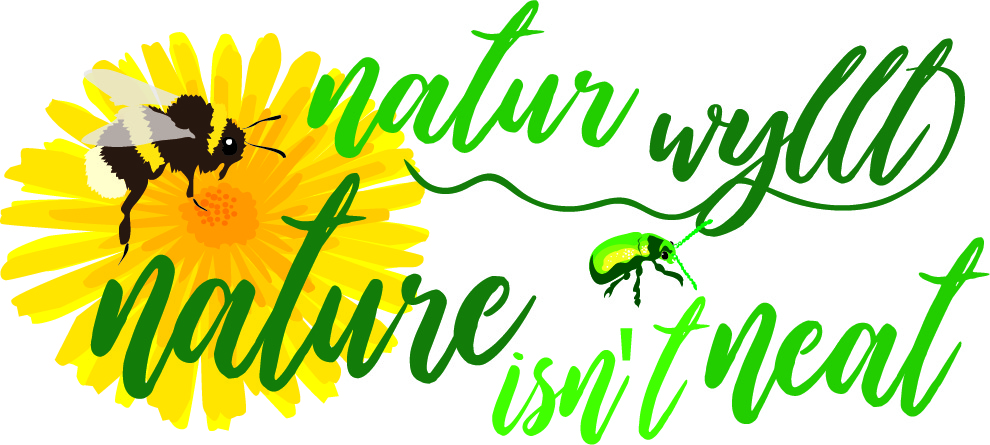 The new community artworks celebrate the relationship between wildflowers, pollinators and people of Gwent. The artworks will be the focal point of a celebration in the spring, looking forward to an exciting season of nature ahead.
Cabinet Member for Climate Change and the Environment, Cllr Catrin Maby said: "The new artworks celebrate the Nature Isn't Neat approach and the positive effect it can have had on wildlife and pollinators across Gwent. Selective mowing allows grasses and wildflowers to thrive for longer is supporting pollinators and a diverse range of wildlife generally."
Cllr. Sara Burch, Cabinet Member for Inclusive and Active Communities, said: "It's fantastic to see this community project taking pride of place in Bailey Park. It was heart-warming to see how many local people went along to the workshops to work on this artwork in the summer. It's not only a great testament to Nature Isn't Neat, but also to the community spirit in Abergavenny."
This community art project is supported by the European Agricultural Fund for Rural Development: Europe Investing in Rural Areas and is funded by the Welsh Government's Enabling of Natural Resources and Well-being Grant.