Minister visits Abergavenny summer programmes
Minister for Finance and Local Government Rebecca Evans MS visited Monmouthshire County Council's summer programmes in Abergavenny recently.
Accompanied by Monmouthshire County Council Leader Cllr. Mary Ann Brocklesby and Cllr. Angela Sandles, Cabinet Member for Equalities and Engagement, the Minister, was shown around two summer provisions currently being offered.
Over the school holidays, young people can participate in summer programmes across Monmouthshire. Supported by the Welsh Local Government Association Food and Fun Programme, children in the county will have a safe space to participate in activities and access healthy food throughout the summer.
During the visit, the Minister was shown the current provision at Deri View Primary School and The Cabin youth centre.
At Deri View Primary School, the Minister was shown the Food and Fun programme, which allows primary school children to do physical activities and learn about food and nutrition. The Fun and Food programme is being run across four sites in Monmouthshire for 24 days over the summer. Across the programmes in Caldicot, Chepstow, Monmouth and Abergavenny, over 700 children have registered to participate this summer.
Along with providing opportunities for children and young people, the Food and Fun programme provides employment locally, with more than 75 people employed to deliver the scheme.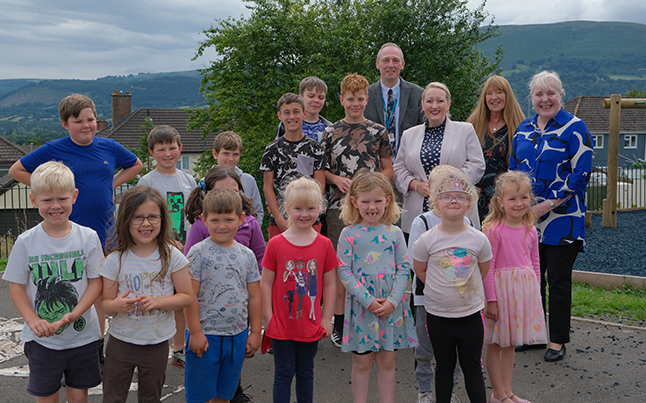 Over the summer, youth centres across the county are open for young people aged 11-25 to visit. Supported by the Welsh Local Government Association Direct Food Support Scheme, at The Cabin there are a variety of activities on offer depending on the young people's needs, wants and ideas. These have included developing life skills through cooking and food activities. All the activities in youth centres across the county have been designed with full consideration of the priorities identified by young people through this year's Make your Mark consultation.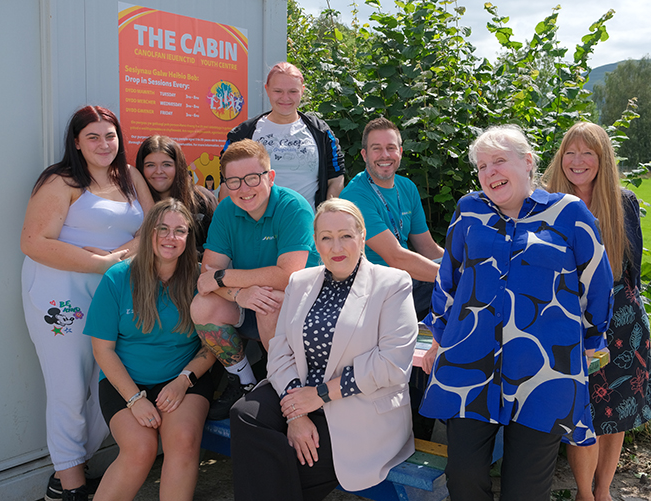 The Make your Mark Consultation provided the opportunity for young people across Monmouthshire to give feedback on issues that they felt impacted their lives. Young people were provided with ten topics chosen by the Monmouthshire Youth Council. From the ten topics discussed this year, young people said their greatest concern was the cost of living crisis, with the impact on their social lives, future opportunities, and overall wellbeing being an influence on this.
Monmouthshire County Council's Leader, Cllr. Mary Ann Brocklesby said: " It was fantastic to welcome the Minister to Abergavenny and show the fantastic opportunities we provide across the school holidays. Through funding by Welsh Local Government Association, young people in Monmouthshire have access to fun and educational programmes across the summer. It was fantastic to see the smiles on everyone's faces and speak to the young people in attendance."
MonLife provides a vast range of activities for children and young people this summer. For more information, visit: www.monlife.co.uk/school-holiday-activities
This post is also available in: Welsh