Funding awarded for Gwent's Nature Network
The Gwent Green Grid partnership has just announced that it has been awarded almost £1million by the National Lottery Heritage Fund in Wales to promote resilient ecological Nature Networks in landscapes across Gwent.
The Nature Networks will give local people, schools and communities the opportunity to connect with nature. It will raise the awareness of climate and nature emergencies and deliver projects to create and improve the quality of the of green spaces in towns and the wider countryside to deliver nature recovery and increase the resilience of the environment for wildlife and people.

Nature Networks shall include the enhancement of green corridors, tree planting habitat management across the region and access improvements to local and regional routes. The project will also see the expansion of Nature isn't Neat management where areas of grass are allowed to grow longer before cutting in a more sustainable way.
The project will build upon the successful work of the Gwent Green Grid; a partnership led by Monmouthshire County Council working in collaboration with Blaenau Gwent, Caerphilly, Newport, and Torfaen local authorities and Natural Resources Wales, with other partners.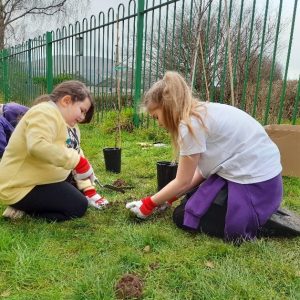 Cllr. Catrin Maby, Monmouthshire County Council's Cabinet Member for Climate Change and the Environment, said: "This is great news for Monmouthshire, and our partner authorities and organisations across Gwent. The funding will help create nature and climate awareness opportunities, fund work to boost the resilience of ecosystems in and around our protected sites across the region and so much more."
Monmouthshire County Council's Cabinet Member for Inclusive and Active Communities, Cllr. Sara Burch said: "This newly announced funding of £999,095 will secure high-quality green infrastructure improvements, which will include better connectivity of communities in a way that works with and supports the environment. I look forward to the next steps in bringing this Nature Network together."
Andrew White, Director of The National Lottery Heritage Fund in Wales said: "It's a priority for The National Lottery Heritage Fund in Wales to protect the environment. This is why we support initiatives that help us meet our national nature recovery targets and mitigate the effects of climate change on heritage.
"Through partnerships such as this, we invest in work that helps halt and reverse the loss and decline of habitats and species and allow people to connect with our unique natural heritage."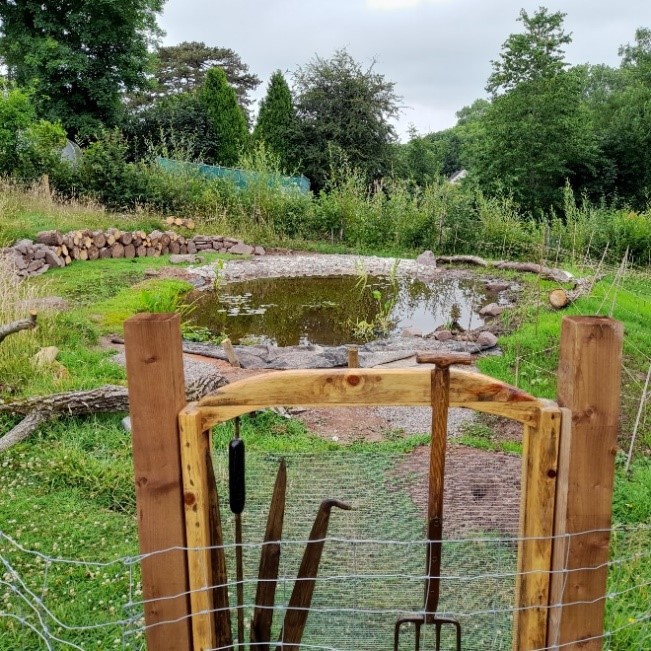 Green infrastructure is the term used to describe a network of green spaces and other green features, rural and urban, that can delivery environmental benefits and improve quality of life for communities. This includes parks, open spaces, playing fields, woodlands, trees, residential streets, and much more. A good green infrastructure will help biodiversity, improve water run off after flooding, improve mental and physical wellbeing, encourage active travel and improve carbon storage.
For more information about the Gwent Green Grid visit www.monlife.co.uk/outdoor/green-infrastructure/green-infrastructure-partnerships-projects/gwent-green-grid-partnership/
This post is also available in: Welsh